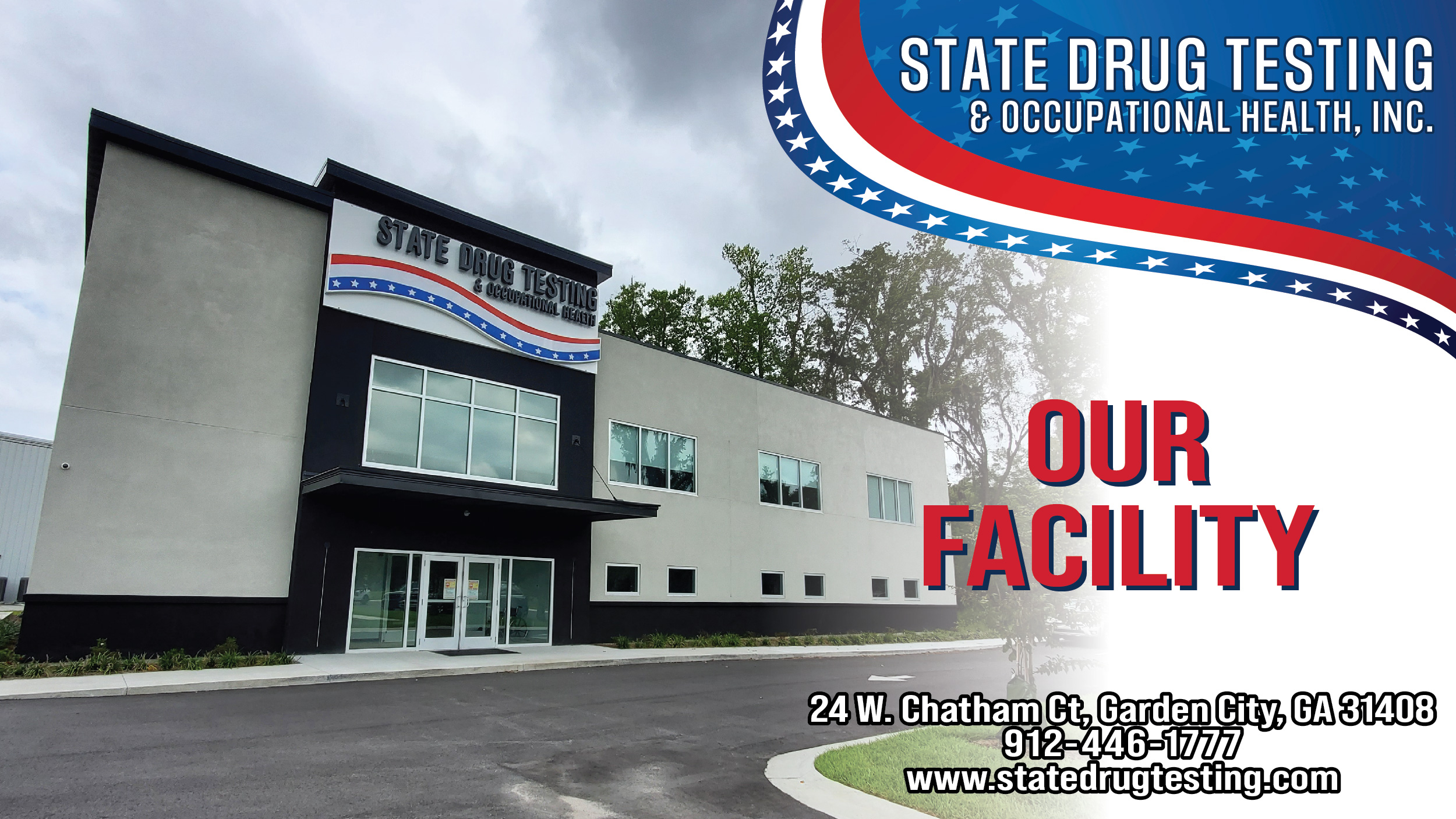 State Drug Testing and Occupational Health Call 912.446.1777
State Drug Testing & Occupational Health has recently moved our headquarters to Savannah. We offer pre-employment, post-accident, and random drug screenings, as well as breath and alcohol testing, programs for a Drug Free Workplace, and Workmen's' Compensation Care, including Fitness-For-Duty physicals. SDT&OH also provides care for occupational health with numerous services including physicals; both standard and to meet DOT requirements, vaccinations, COVID testing, post-accident treatment, and health screenings. 
SDT&OH would like to become your preferred provider for these services. We work with numerous Consortiums, Third Party Administrators, and are part of ESCREEN/EPASSPORT, and Form Fox, to name just a few. Our state-of-the-art facility has a dedicated, full-time staff, with 10 examination rooms, 8 bathrooms, and easy in and out access for trucks and trailers as well as ample parking. We provide our services in office, on site, after hours, 24/7, 365 days of the year, and with or without an appointment.
We look forward to working with your company.